Bluegingerdoll Bonnie Sweater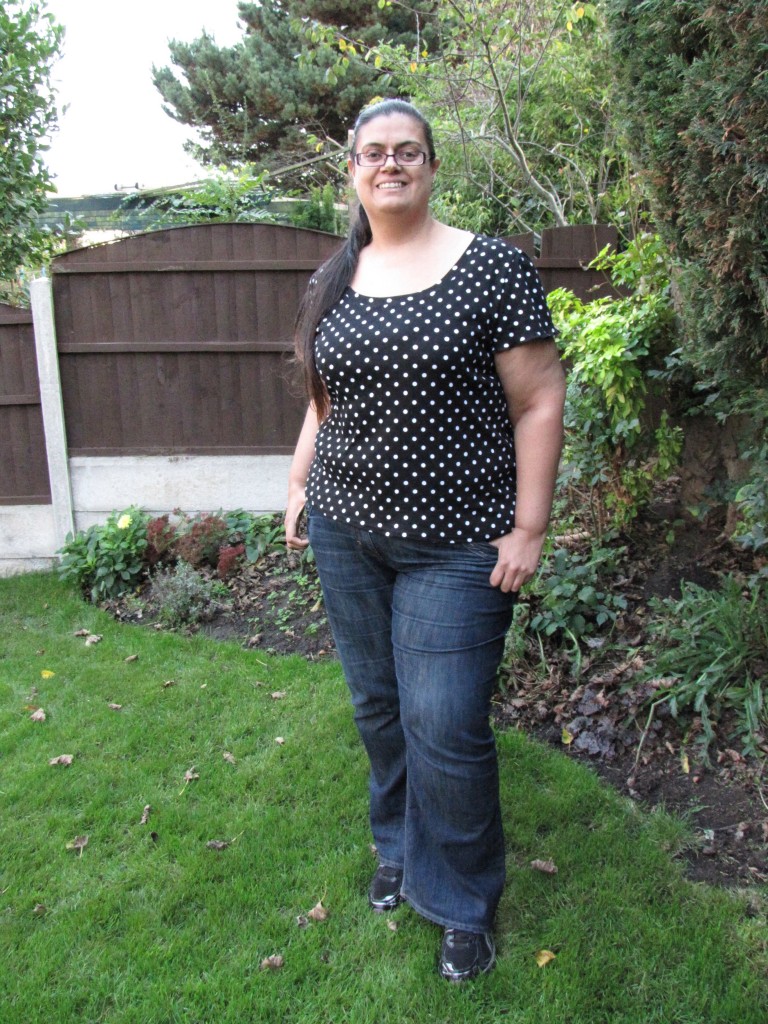 I was recently given the opportunity to pattern test Bluegingerdoll's new Bonnie Sweater pattern. This is their first pattern designed specially for knits so I jumped at the chance as I love knit fabrics, so comfy and easy to wear.
Designed for comfort and elegance Bonnie is a vintage inspired sweater that works in every season and for any occasion. Made with knit fabric Bonnie is a quick and easy make and can be created in a matter of hours.
View A is an iconic 1940's inspired cropped sweater design, featuring flutter sleeves and fitted waistband its perfect to pair with those high waisted skirts and pants.
View B also cropped at the waistline and features a scooped neckline and 3/4" sleeves.
View C features a boat neckline, long sleeves and hip length bodice. All three variations feature subtle, feminine gathers at the top of each sleeve reminiscent of a bygone era.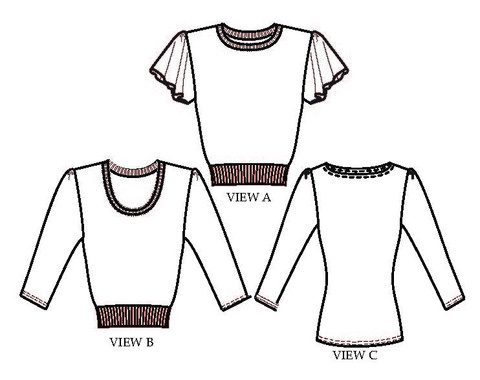 I love polka dots, so chose to use this black and white spotty jersey from my stash, which had originally been purchased from Abakhan Fabrics. After checking that I had enough of it in my stash I went ahead and checked the garment measurements against my body measurements.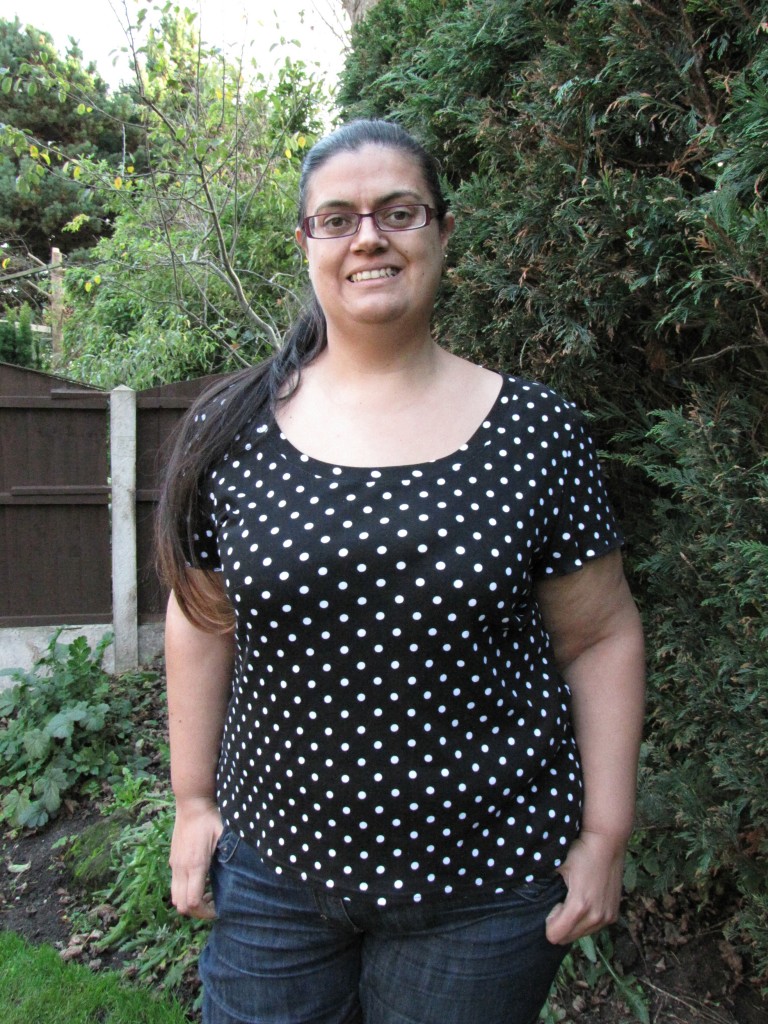 I love the fact that there's such a variety of mix and match options for this pattern – 3 different neckline, 3 sleeve options and 2 different bodice lengths. I chose to use the lower neckline (seen on view B in the pattern line drawings and the longer length of view C, as being pear-shaped and long-bodied a hip length top suits my shape better. I then chose the shorter flutter sleeves as these tend to suit my bingo wings better and as I'm a fan of layers I wear short sleeves tops all year round.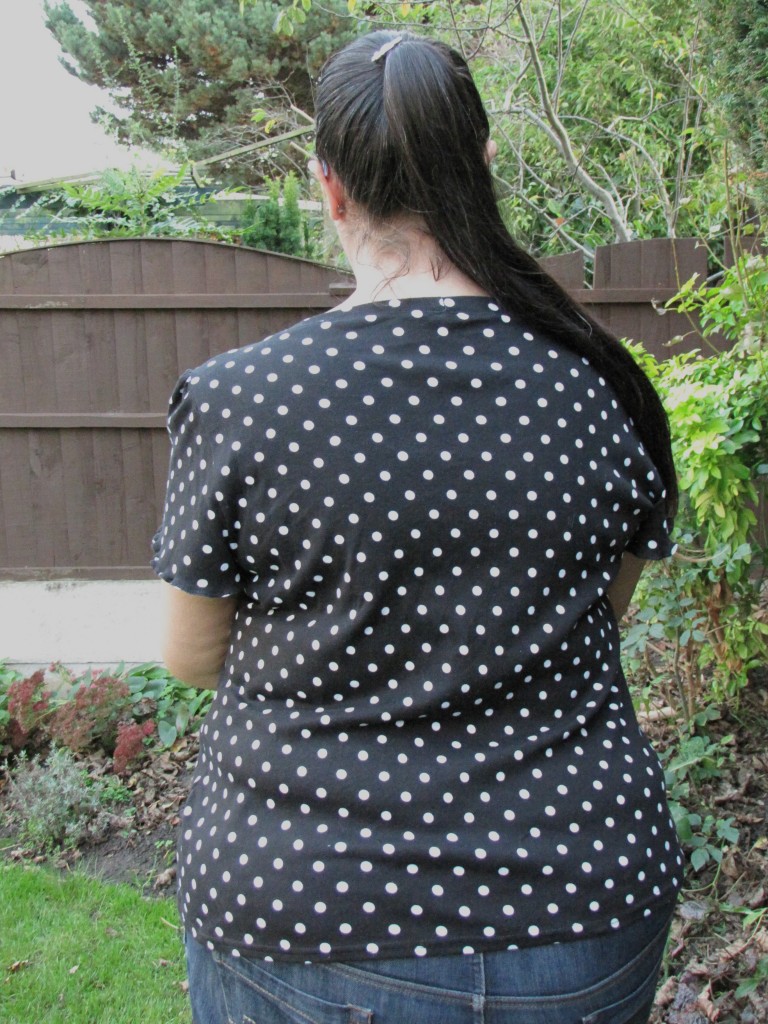 As is a common pattern fitting alteration for myself, due to being very pear-shaped, I graded the side seams from a 20 at the bust down to a 24 at the hips. Cutting out took a very short time as with the options I chose there's only 4 pattern pieces involved. Construction was also rather speedy using my trusty overlocker and it all went together very quickly. The instructions were easy to read and follow with detailed diagrams where needed.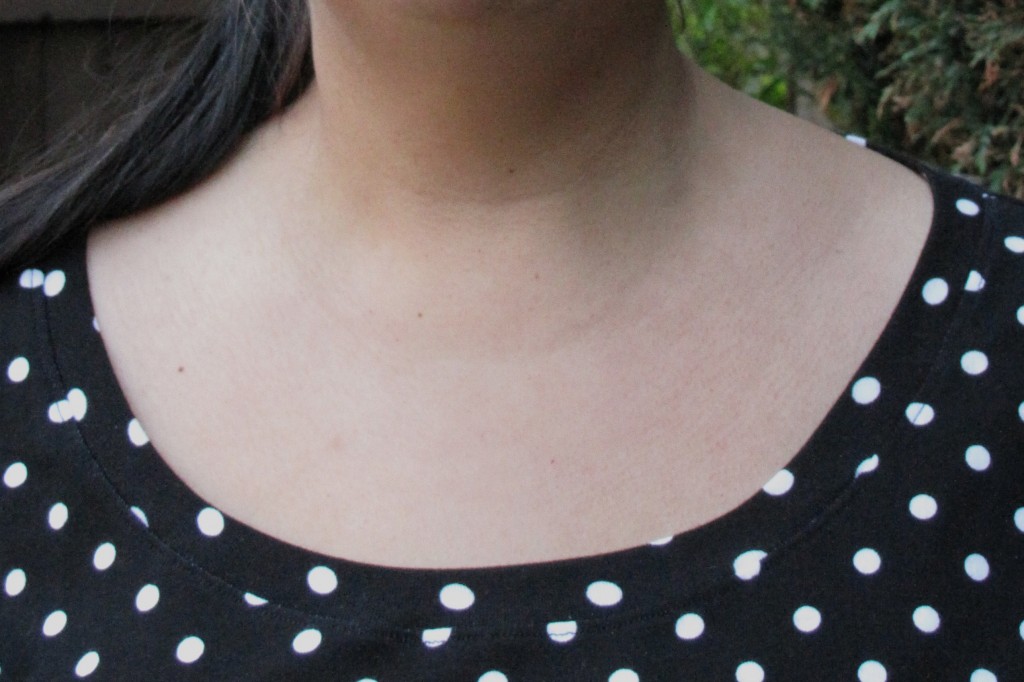 I instantly loved the shape and fit of the Bonnie sweater and found it very comfortable. The little details included in the Bonnie pattern are also very cute, the gathers on the sleeves give them a lovely effect.  Since my bingo wings are a tad on the larger side I didn't think the sleeve 'fluttered' as much as I'd like, so to give them a little more flutter-ability I finished them with a narrow hem and zigzag stitch as suggested in the pattern but pulled at the jersey whilst doing this to create a 'lettuce-edge hem' which even if I do say so myself, looks fab!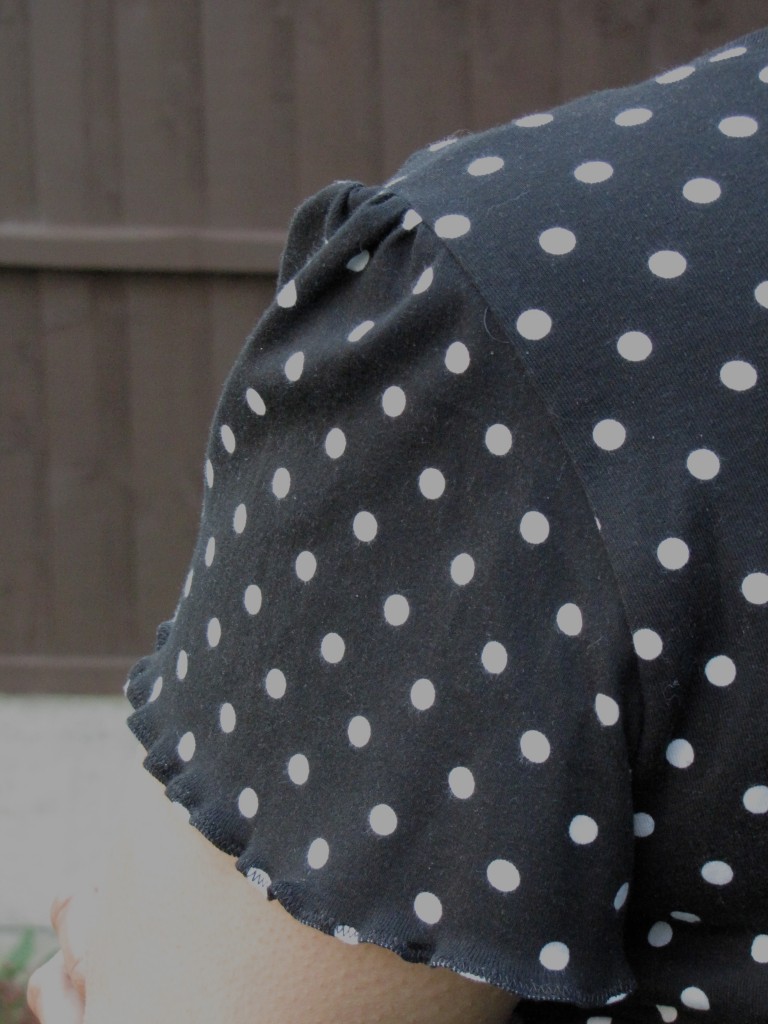 I can easily see this being one of my wardrobe staples. Plain fabrics and simple patterns such as polka dots and stripes will be great for work wear and the more funky patterns will be great for the weekends with my trusty jeans. I already have a great hot air balloon print in my stash which I reckon will suit the Bonnie sweater pattern perfectly!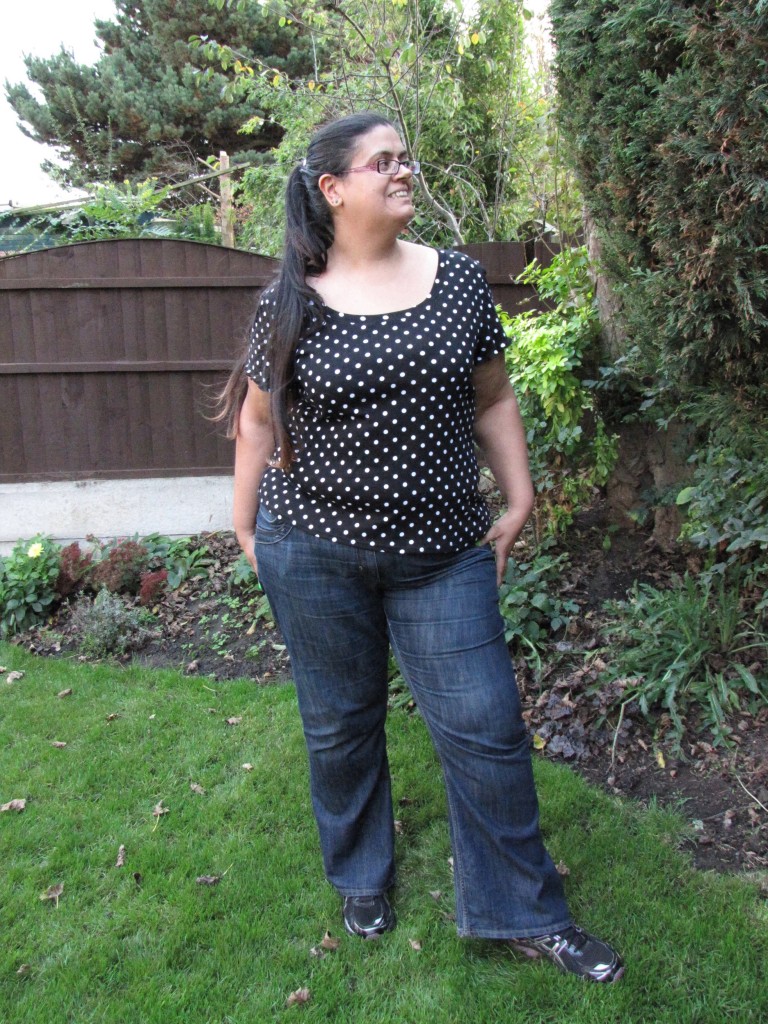 The wide variety of differing Bonnie sweaters that have been created by the pattern testers shows just how versatile this pattern is: A Stitching Odyssey – Pattern Testing: Bonnie Knit Top – Bluegingerdoll Patterns;  Made by Meg: Bonnie Top;  Handmade by Heather B – A Pair of Bonnies; Sewn by Elizabeth – Bluegingerdoll Bonnie Knit Top and Tanya Maile.
To buy your own copy of the Bonnie sweater sewing pattern visit the Bluegingerdoll website: http://bluegingerdoll.com/products/bonnie
NB: As part of the testing process, I received this pattern free of charge. All opinions and the decision to blog about it are however are fully my own.
---
---