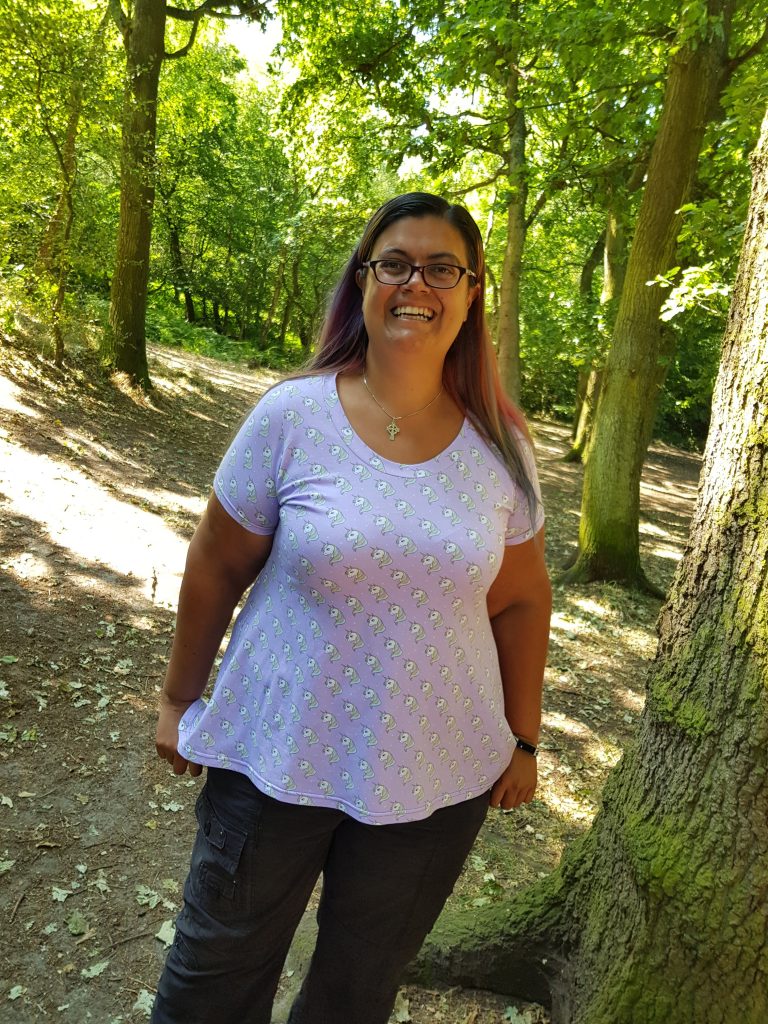 Those who follow me on Instagram will have seen my announcement a while ago that I have joined the Adam Ross Blogger Network and this is my first post for them. Adam Ross Fabrics are a UK based fabric company with a wide range of fabrics at great prices. They've recently launched a new brand: Pound Fabrics with loads of great bargains. They very kindly sent me some free fabric of my choosing, in exchange for this blog post. However, all of the opinions in this post are my own honest opinions. The lilac unicorn jersey I chose is unfortunately not available on the new website but there are a lot of other bargains available at https://poundfabrics.co.uk/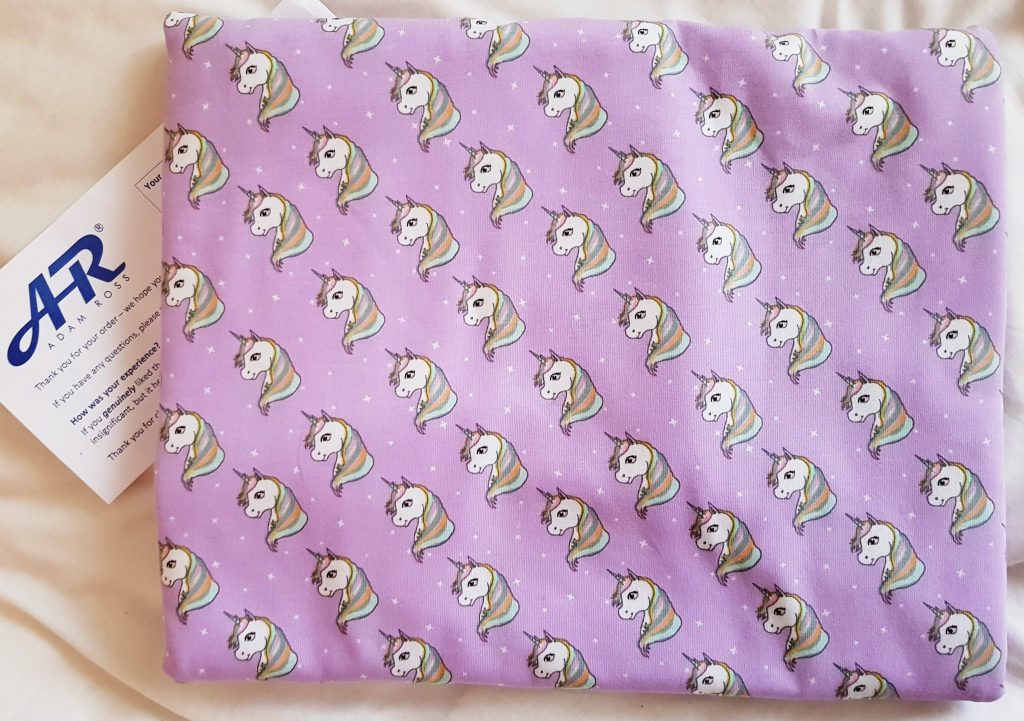 As I have to look smart for work, I therefore love wearing fun non-work suitable clothes at the weekend. I'm naturally a jeans and t-shirt girl, so have been making a lot of the Love Notions Laundry Day Tee recently (a blog post on that will follow) and as soon as I saw this unicorn jersey on the Adam Ross website knew I had to have it! As you can tell from the name of the blog, purple is my favourite colour and I love unicorns, they're so cute and fun and yes, I am a big kid! The fabric is really soft with a good stretch and it washed really well, so I took advantage of the beautiful weather we had over the summer to dry it outside.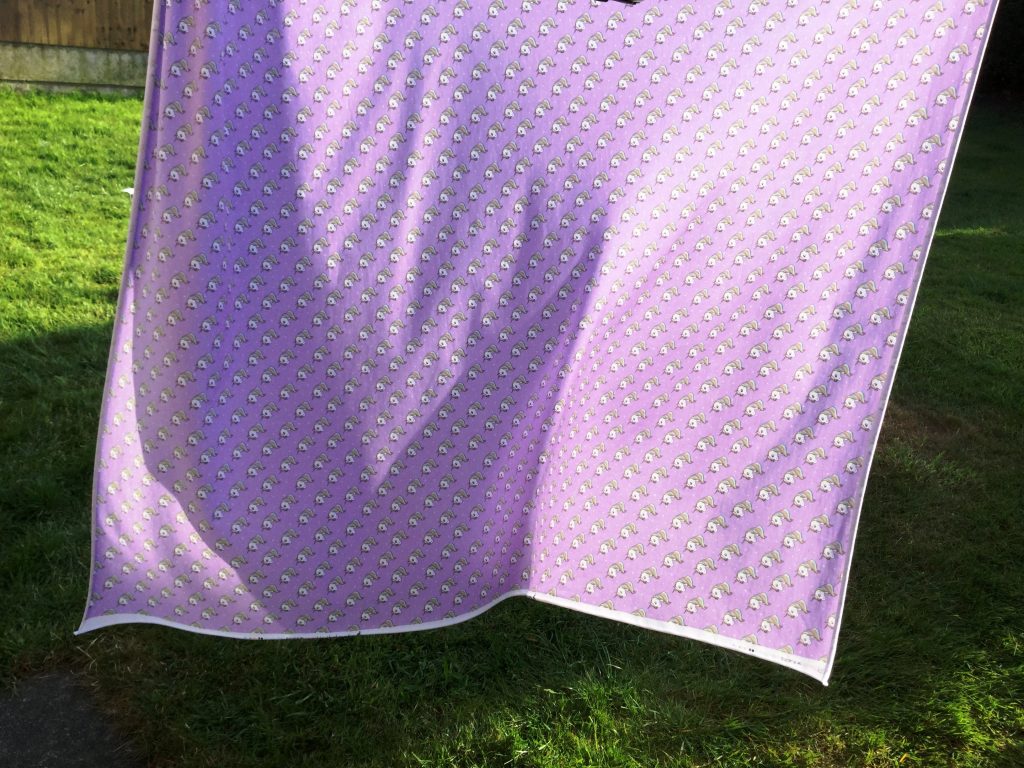 The pattern sews together really quickly and the fabric was very easy to sew with and pressed nicely, especially at the neckband and hem. I stitched the tee completely on my overlocker and just finished it off by hemming it on the cover stitch.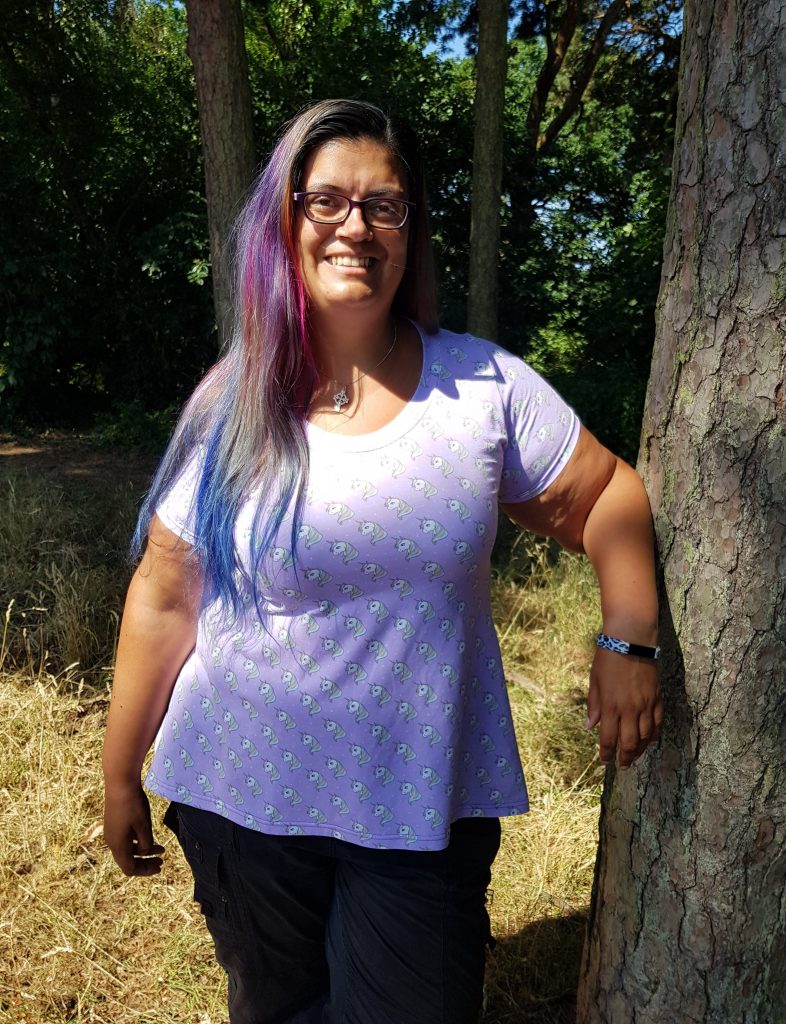 I decided not to topstitch the neckline this time as I'd like to keep it simple and have no distractions from the fabulous unicorn fabric. I've always top stitched it before, so we'll see how it holds up to washing and wearing.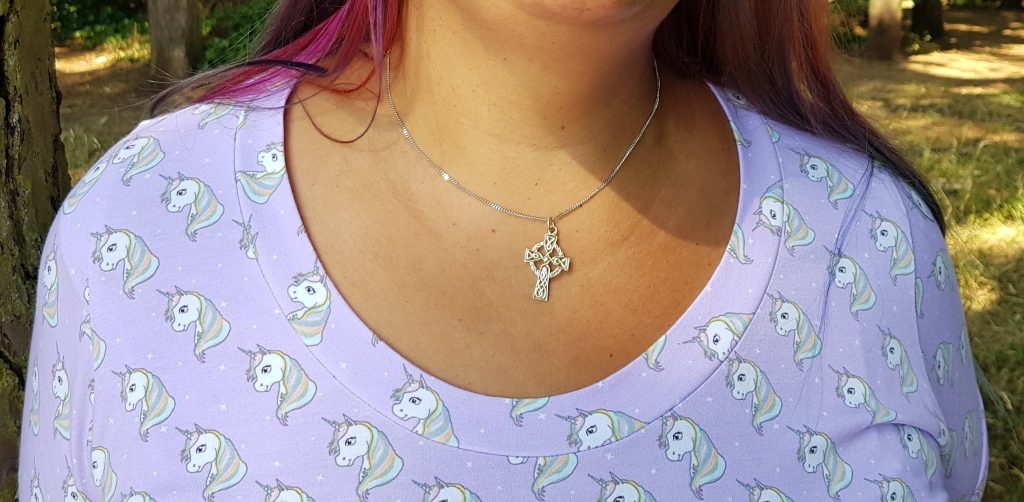 I also decided to make a slight change to the pattern by adding a small hi-lo hem, as I recently did this for the dress for my 40th birthday party and really liked it, so thought I'd see how it translates to a top. Let me know what you think in the comments below.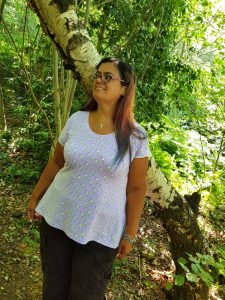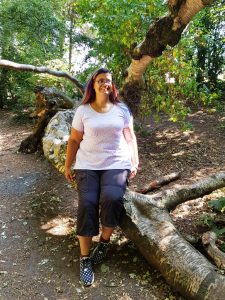 ---